Source: Faculty Focus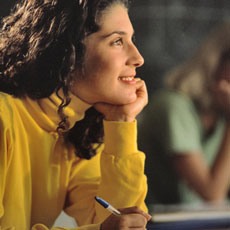 "When I heard a teacher tell me that they were creating recorded lectures for courses as homework assignments and spending classroom time on discussions and more active learning, I knew right then the value of the lecture capture tools.
Lecture capture technologies are not new to education. The enterprise solutions that exist are amazing and powerful. Tegrity, Echo 360, Sonic Foundry, Camtasia Relay, Wimba, and Elluminate have all had a hand in the market for some time and they all provide an opportunity for teachers to record content that students can access in a variety of formats and locations. Additionally, there are a number of free tools on the market that allow instructors to narrate anything on their computer screen are valuable tools in any classroom environment.
Changing classroom dynamics
One of the early epiphanies these tools provided was that students who missed a class could "make-up" the lecture and not fall behind. Additionally, students could review the lecture as many times as they needed to understand the material. Both of these scenarios are real and are truly useful to students. But I think that there is an even better use of the tools that I hope will have a larger impact on what happens in classrooms.
By capturing the lecture portions of classes and assigning them as homework, we can use class time to discuss the material and get any questions clarified. In hybrid courses this option is very appealing as it allows teachers and students to make the most of the time they have together to interact with the content in a way that a traditional lecture may not.
Teachers who teach multiple sections of a course in hybrid, fully online, and face-to-face environments may find the rewards of capturing lectures most beneficial. They can record the lectures given in their face-to-face class and use them as the homework or lecture portions of the online sections. Recordings of live classroom lectures often have a different feel to them than the ones that teachers record in their offices or at home, and typically require no additional work on behalf of the presenter."